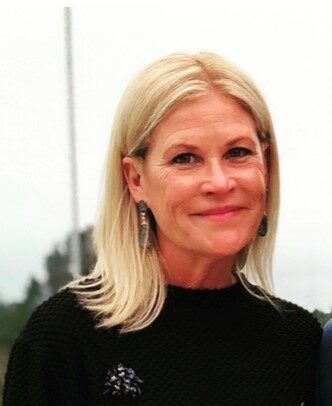 Kelli Blanton
At-Large
Houston
Kelli Blanton is a 4th generation Texan with over thirty years of experience working both professionally and as a volunteer leader in the performing and visual arts, healthcare, social services, and education fields. A graduate of Texas Tech University, Kelli's career began in Events, Marketing, and Public Relations and includes executive positions with the Contemporary Arts Museum Houston, Houston Ballet, Houston Ballet Academy, and American Ballet Theater New York.
Since 2010, Kelli has been on the University of Texas MD Anderson Cancer Center Board of Visitors and is on the Governmental Relations and Public Affairs Committee, the Philanthropy Committee, and the Cancer Prevention Committee. Diagnosed with Stage 3 Breast Cancer in 2007, Kelli is cancer free and committed to advancing research and increasing awareness.
Kelli also serves on the Houston Methodist Hospital Senior Cabinet, Houston Methodist Hospital Presidents Leadership Council, Houston Methodist Hospital Woman's Task Force Committee and Houston Methodist Hospital Patient Advocates Committee. Past Board positions include Vice-Chair of the MD Anderson Board of Visitors Events Committee, The University of Texas Blanton Museum of Art, The Texas Cultural Trust, Dress for Success Houston, The Contemporary Arts Museum Houston and the Glassell School of Art at the Museum of Fine Arts Houston.
Kelli has been involved in many fundraising activities. Highlights include co-chairing The University of Texas Blanton Museum of Art Gala in 2009 & 2011 raising over $2.6 million as well as the co-chair of the Texas Medal of the Arts Awards in Austin, Texas raising over $1.7 million. Kelli also co-chaired the Dress for Success Houston Capital Campaign to build its permanent home, which exceeded its $6.2 million goal. Together with her husband Eddy, they chaired the MD Anderson Conversation With A Living Legend event honoring Hank Aaron raising over $1 million.
Founded in 1998 by Laura Lee Scurlock Blanton, the MD Anderson Spring for Life Race raises funds for ovarian cancer research and awareness. Kelli and Eddy chaired the race for 6 years and have served as honorary chairs for the past 16 years assisting in raising over $5.7 million for the research program.